Sahjan Kooner: dankEconogy1_ALIENVillage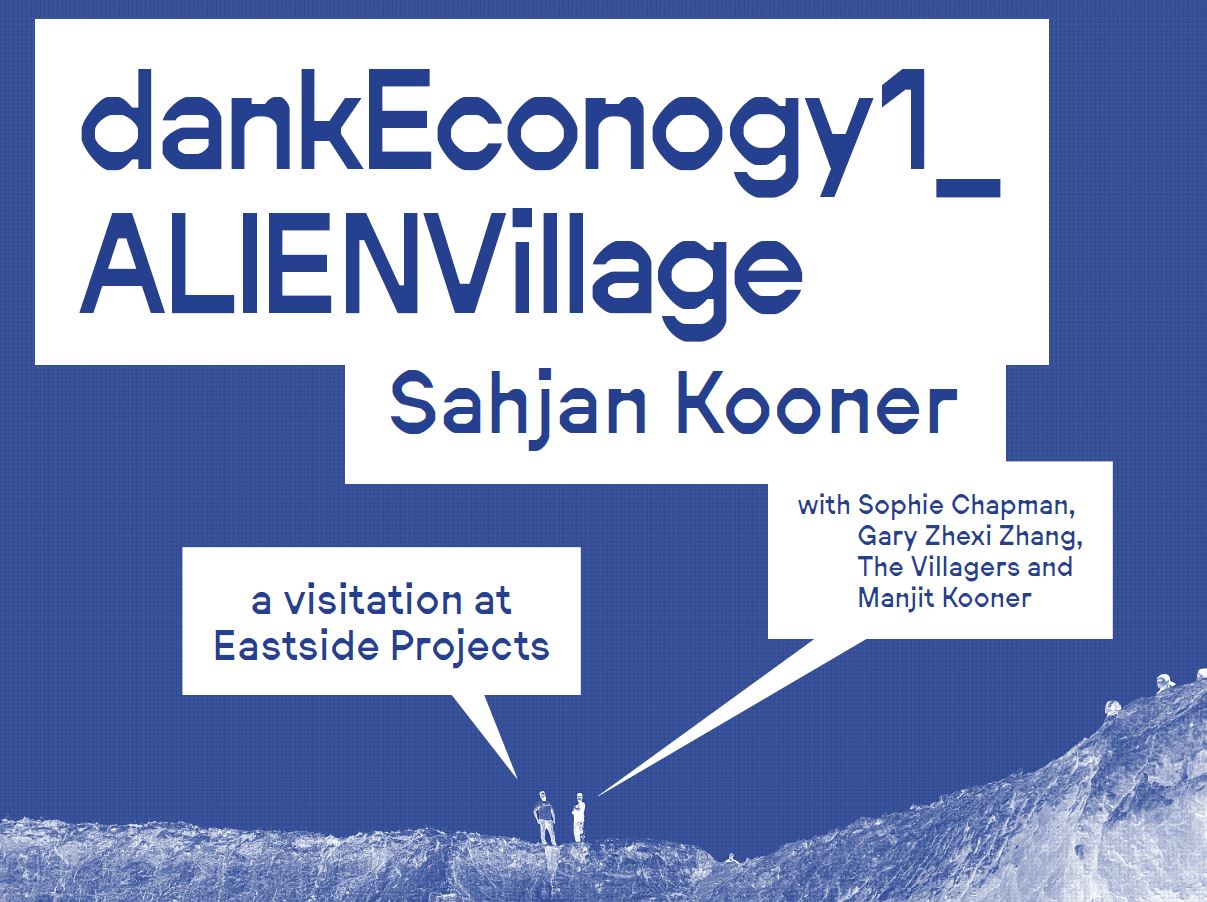 12-5pm Weds – Sat, until 16 December 2023
Performance 7pm Fri 3 November.
Incidental Artist, Sahjan Kooner, welcomes you to a multi-stranded project – exhibition, video, games, sculpture, sound – exploring themes of the village and all they encompass. The village was born in North India, it was later reborn as a vessel. It will visit many sites in the future. It is composed of stories, migrants, materials, houses, biologies, technologies, mycologies, and futures, but most of all it's the inhabitants who contaminate and make the village.
This place will move across time and space. It will have visitations on Earth. The sites of the visits will be evolving and sprawling transformations of architectures, educations, performances, smells, technologies and world making exercises.
This a space to conjure another set of polyphonic futures, where we gather together to experience the reverberations of time and space. Come and discover the traces of love, longing and possibility that make life possible and realise that we can work together to make another end of the world possible – one that houses all of us.
dankEconogy1_ALIENVillage is a speculative commons. It is a vessel that will 'visit' sites and contaminate them forever.
ALIENVillage is co-commissioned by Eastside Projects, Kunsthal Gent, and UP Projects and supported by Arts Council England and the Henry Moore Foundation.
Event Details
Birmingham | Eastside Projects
November 3, 2023 7:00 pm