Aparna Sen and Konkona Sen Sharma In Conversation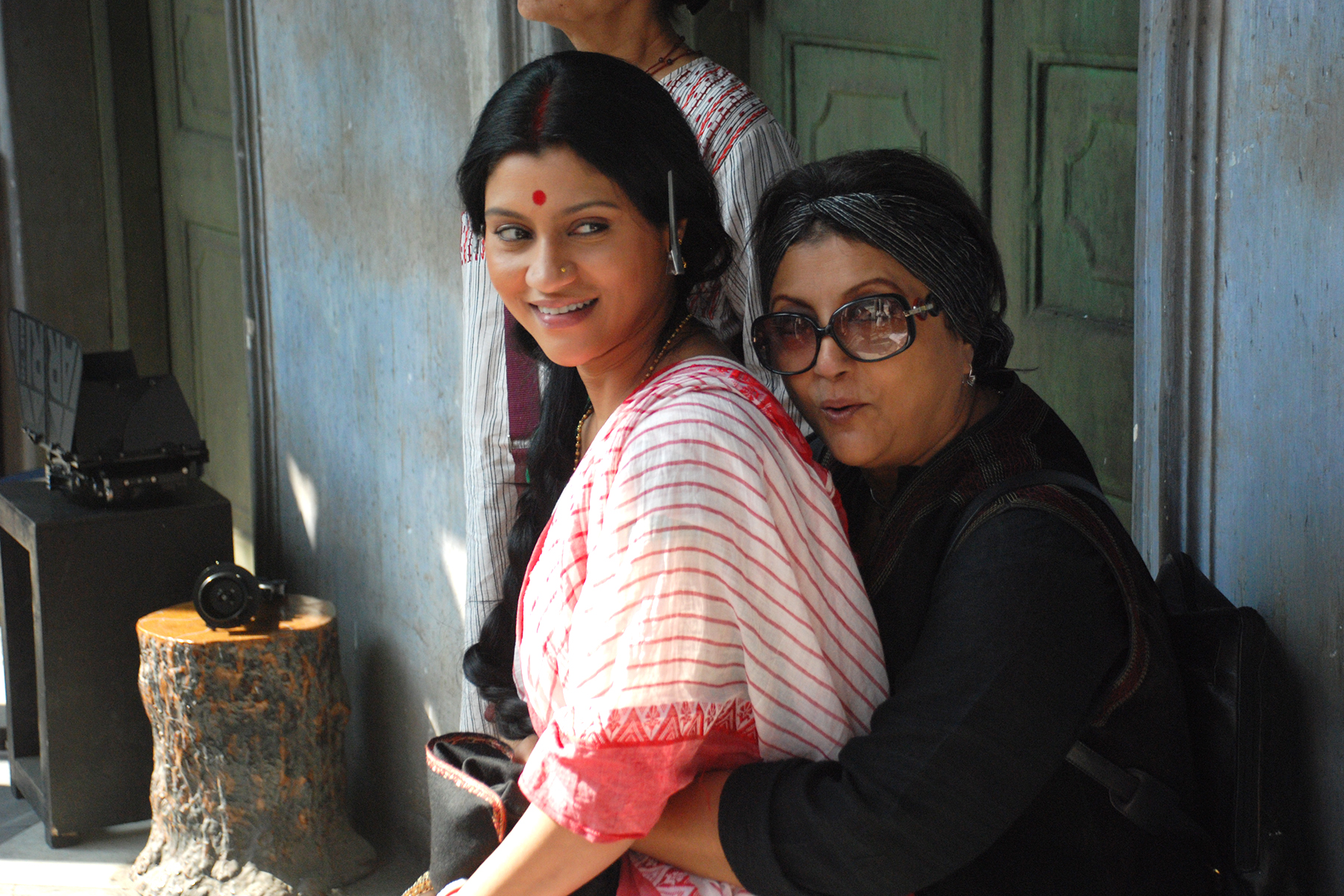 Join us for a rare talk by India's greatest and longest standing woman writer director, known for her frank and honest views on women's experience, filmmaking in Bengal and other matters. Aparna who first came to international attention as a child actor in the legendary director Satyajit Ray's classic Teen Kanya (Three Girls) (1961), soon established herself as an established filmmaker in Bengal and then internationally with the acclaimed feature 36 Chowringhee Lane (1981), a slew of acclaimed hits followed, making her one of the most famous names in Bengali cinema.
Joining Aparna is one of Bengal's favourite and multi-award winning actors; Konkona made her debut acting role as a child artist in Indira (1983). She won a National Award for Best Actress for her role in Aparna Sen's critically successful Mr & Mrs Iyer in 2002. Her role in the nationally acclaimed Page 3 took her to wider audiences, with an award winning role in the hit Shakespearean adaptation by Vishal Bhardwaj; Omkara to follow. Her next films won numerous Filmfare and national awards. Konkona's directorial debut Death In The Gunj (2016), a 1970s period drama was screened at festivals globally and utilised Konkona's strength of telling enemseble character driven stories. Konkona is an eloquent speaker on mental health and wellbeing and gender politics, based on her own lived experiences.
Event Details
Birmingham | Royal Birmingham Conservatoire
July 4, 2022 7:00 pm
Buy Ticket